Our customers love what we do
Please note that Fabulous Parties and Events is a new event planning company operated by the prior owner and management of A Memorable Party, which is no longer operating, hence the references in testimonials to A Memorable Party

The skill, talent and key personnel are now operating under the fabulous parties and events name
READ THIS IF YOU WANT EVERY WONDERFUL DETAIL!!!!!!!! I first got engaged in April of 2017 and am a physician in Virginia. My fiance and I were looking for a wedding planner who would be able to put together a wedding reception that looked like an outdoors starry night...but INSIDE a ballroom. I had heard of Mitch via a family friend and through some research....when he came to visit my mother and I for the first time, we were incredibly relieved. Before we had even officially hired him, he already went to work! On the FIRST day he met us, he already brought in ideas, venues, prices, and significantly reduced rates on everything he presented because of his extensive relationship with his vendors (he has been doing this for a very long time and I swear he knows everyone)! The take home point about Mitch is simple.....he will give you UNBELIEVABLE results at a price that you could not imaging possible. His artistic abilities are unmatched...he designed a candle lit forest for me INSIDE a boring ballroom and even changed the ceiling of the ballroom into a beautifully lit piece of art (circus ceiling style with crystal chandeliers levitating to the flowers on each table with floating orbs of candle lights). I come from a large Egyptian family and Mitch is very experienced in hiring specific vendors for YOUR specific wedding needs. Again, he is EXPERIENCED and is not new to the process. There are thousands of times where Mitch would handle situations and prevent stress from even coming to my mother and I. I CAN ACTUALLY SAY THAT I HAD A COMPLETELY STRESS FREE WEDDING AND REHEARSAL DINNER!!!!!!!!! And as for the wedding....everything went as planned EXACTLY...not one thing went wrong even though the old saying goes that you should prepare yourself for something....well....we actually had a perfect wedding. Mitch even surprised me with a firework entrance for my husband and I....this is how Mitch is...he is among the most kind and LOYAL people I know. <3
Nicole
To Whom it May Concern: I recruited Mitch Harvey, the owner of Fabulous Parties and Events to plan a wedding for one of my sisters, several months ago. Hiring a Wedding Planner was a very big step for me as I am extremely detail oriented and always need to make certain that everything is perfect. Mitch is one of the few people that I felt I could be comfortable with relinquishing control. He may be more detail oriented than I am when it comes to a wedding or any kind of function. I would have no reservations using "Fabulous Parties and Events" again, especially knowing that Mitch was at the controls. He kept me informed every step of the process and if you want perfection, this is the right place. Beginning with suggesting venues that one would probably never find and being able to turn a space into whatever you want. I'm not sure if he's the energizer bunny or a bull dog, or if he's just plain crazy, but as long as he's on your side, you can relax. It doesn't matter how many obstacles or problems we encountered, he and his team, just resolved them one after the other and on wedding day, he's your personal director and makes sure everyone and everything runs like clockwork. All turned out perfect and we didn't have to be concerned that something would go wrong, if it did, we knew it would be resolved before we even knew about it. We really were able to enjoy the wedding. The day was perfect. The reception looked spectacular, our guests enjoyed everything but most importantly, my sisters's special day was flawless and truly special. If I need to do any kind of reception again, it would be handled by Mitch.
Steven
Wedding on a "Zero Budget":
I had the pleasure of working with Mitch on my wedding in January 2018. Like many brides, I am a bit OCD and have difficulty delegating a big event like my own wedding to someone else and was really unsure how a wedding planner would work. Upon our conversation over the phone, I could tell that Mitch understood my vision: champagne taste on a beer budget or as my fiance so prudently phrased it: "zero budget." When we finally met and he understood that we had a small budget, he did his due diligence and found vendors and locations within our "zero budget." He was very quick and was able to graph out our expenses and give us options as to which venues and vendors fit within our price range. He helped me go to various locations to help me decide on the location. After choosing the Four Seasons Hotel in Georgetown, my budget for the remaining items had now gone below the "zero budget" - a predicament that Mitch found to be quite challenging-- for obvious reasons. Still, he went on and found various low budgeted vendors to accommodate our zero budget. We ended up choosing some vendors that I researched and others on his recommendation. One of my biggest concerns was the decor and flowers. Despite Mitch's constant reassurance, I had my doubts until the very end as to what I was going to get as I had not really seen the final product. To my delight, the decor was exactly what I wanted and more. It was a Pintrest wedding decor- after all! Both my husband and I agree that Mitch was without a doubt a huge factor in the success of the wedding day. Everything was extremely organized. Everything was timely and on schedule without any glitches. Guests cannot say enough about how much they enjoyed the wedding and a lot of the credit goes to Mitch Harvey and Fabulous Parties - who really made it all happen. Thanks Mitch!!!
Saira
Fabulous Parties and Events is just that, Fabulous!! We have worked with them can vouch for their professionalism, enthusiasm, and attention to detail. I think it is this special care that they give each client that sets them apart from others. They also have close access to exciting decor and other awesome vendors. You really won't have to do much, and your event will be fabulous. You will not regret working with Mitch and his team over at Fabulous Parties and Events !
AJDJ
Great Company. Great Planner. I've seen Mitch take an empty box of a room and transform it into a Cinderella story on a shoe string budget!
DJ Angie
He took initiative, prompt response , beautiful follow up, 20 years experience, and overall knowledge in his "event planning" world.
Valkrie
Mitch did a wonderful job with my New Years Party that included a small wedding ceremony. Everything was beautiful! The entire process from initial planning through the entire event was easy and smooth. I didn't have to worry at all :)
Amanda
We are so grateful that we got to work with Mitch from Fabulous Parties and Events. He was the best planner that I could ask for. The wedding was beautiful, and all because of him. He always answered my questions when I had them even late at night. He was very accessible, and always put me at ease. He dealt with all the vendors and all I had to do was show up and rock my dress! Everything from the cake, the flowers, the venue and decorations, to the DJ and the ceremony was on point and most importantly, exactly how I imagined. I can't even count the number of complements we got on the decorations. I would recommend Mitch 100 times over!
Crystal
Mitch from Fabulous Parties and Events was great. He took my ideas to a whole new level but within budget. He can take control and solve any issue without breaking a sweat. The venue was transformed, and having him oversee everything was the best choice I could have made. Anyone who can deal with 220 seniors entering a room simultaneously, many quite angry about seating issues caused by our committee, and keep them smiling and happy until all errors were corrected is a magician and will handle any events that I plan in the future. Opening A Memorable Party was a smart decision but now we have to share Mitch and his partner Melinda with everyone else. iIf you have the opportunity to get them, sign up with Fabulous Parties without hesitation, I promise you'll thank me...
Sandy
This whole experience was amazing. I appreciate the level of expertise and swift response to any situation provided. I look forward to be able to work with Mitchel again.
Rosa C
Mitch, Thank you so much for your help putting this party together. Rob and I truly feel that. We would not have enjoyed it as much without you. Everyone had a great time. Please accept as a token of our appreciation.
Anonymous
Reach Out!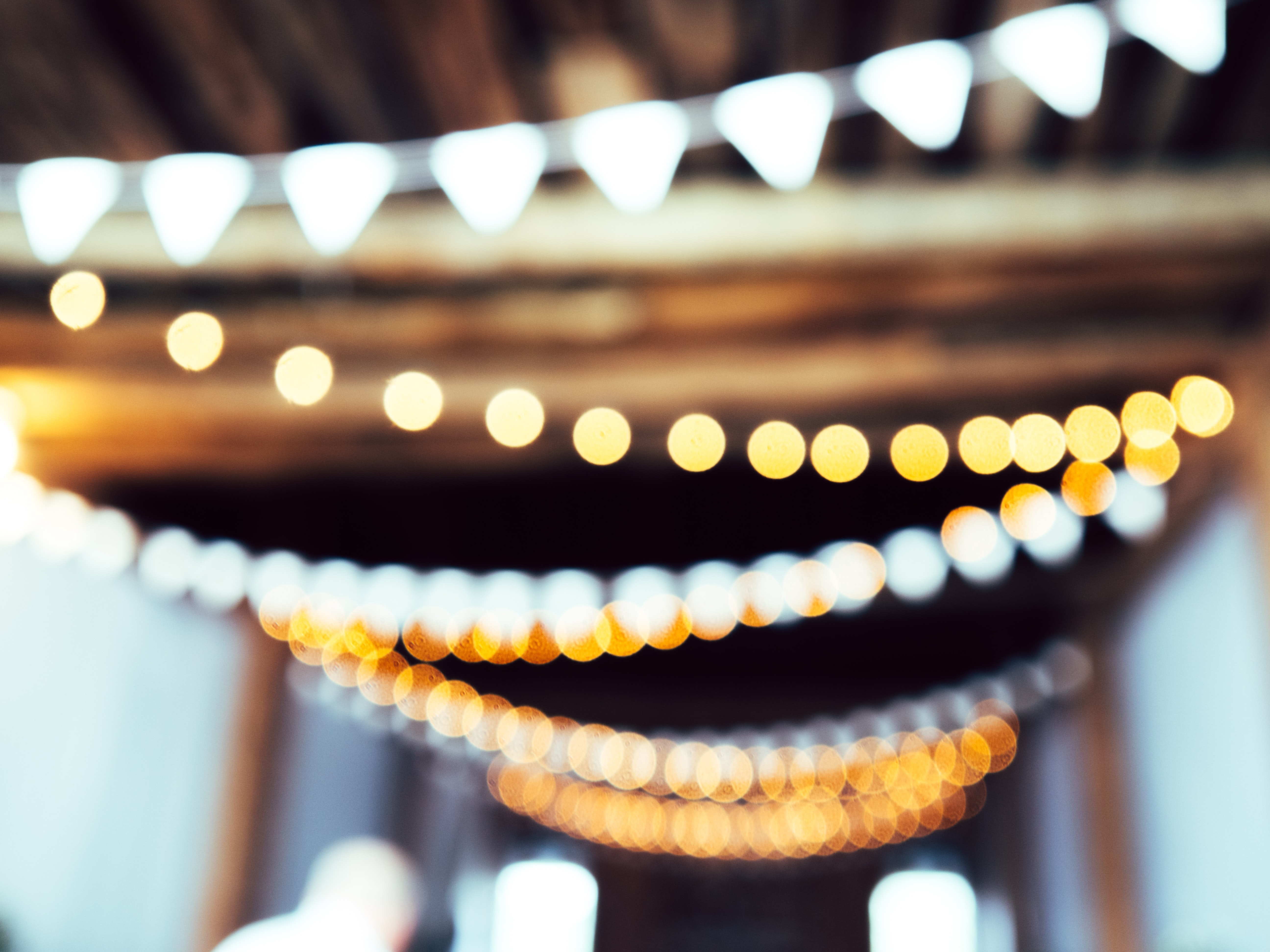 If you need a vision, we will create one. We guarantee it will always be "A Fabulous Party".
Take a look at our services
Find out what we can do for you to make your event absolutely fabulous!
0